Sometimes you run into unexpected things. That is exactly the case with the Afro-Dutch takeaway restaurant Tasty Food in Rotterdam. I had seen the restaurant while going for a filming earlier that day and thought this must be a new one. What caught my eyes was the board outside advertising what it called Tasty rice!
Coming back from the filming, I decided to check the restaurant out. The owner is an Afropean (Liberian-Dutch) lady who enthusiastically told me about her restaurant, how long it had been there and what was on the menu. She lives in Amsterdam but has a restaurant in Rotterdam. This was according to her, because Amsterdam was too expensive to open a restaurant so she commutes every day from Amsterdam to Rotterdam.
The main features of the restaurant are;
It is mainly a takeaway
It serves both African and European cuisines (even if what is on offer is very limited)
It is affordable
You can also eat there!
She has added her own special bread-like creation to the menu. A self-created bread which is very tasty!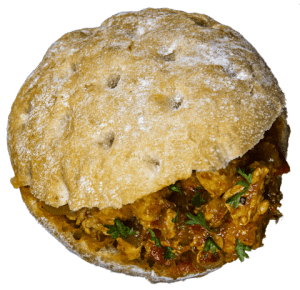 Eventually I ordered a takeaway Jollof rice and 2 salad plates were added to my order for free. I left with a good feeling and could not wait to get home to taste my food.
Once I got home, the first thing I discovered was that the food was actually very cold! Maybe because it was a takeaway, they were kept cold so that the consumer could warm it up at a time of their convenience. I am not sure this is a good thing. I made a mental note to ask the lady next time I drop by. Luckily, I have a microwave so I could warm the food up quickly. The Jollof rice itself was really tasty (though I must confess that I would prefer Ghana or Nigerian Jollof any day, any time!). The salad was excellent too. All in all, it was a good experience. Coupled with the friendliness of the owner of the restaurant, it is a place I would recommend if you were in a hurry and you didn't like fast food but some food fast!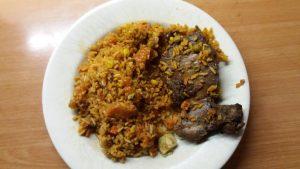 Apart from flyers, the restaurant has a website (www.tastyfoodrotterdam.nl) which, refreshingly, is really easy to navigate and has enough information and pictures so you get an idea of what you are ordering etc. Surprisingly for an Africa restaurant (and business for that matter) in the Netherlands, Tasty Food actually does think about advertisement and packaging (see video, in Dutch!)
Rating 4 out of 5 ****