There we were as a family going the Beren restaurant opposite Feyenoord stadium in Rotterdam. It was a joint idea with my son to take his mom out for dinner. It was a Mother's day outing on the Saturday evening before the Mother's day on Sunday. We have been to the Beren a couple of times before and the services have always been to our liking. So when the choice was between going to Viva Afrika (an Eritrean restaurant we also have frequented and which was my personal choice) and the Beren, my son chose the latter. That was that. After all it was an early Mother's day treat for his mom!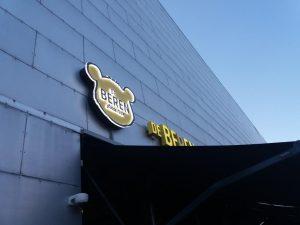 Spoiler alert! We should have not gone to Beren restaurant that day!
When we got there we were told we would have to wait 30 minutes to get a table since we did not reserve a table beforehand. We were given a buzzer and asked to wait. There was a free table (not at the main dining place) just by the entrance so we sat there waiting for 30 minutes to pass. In the 30 minutes we noticed that some people who came after us and apparently had reservations were ushered to their tables. However, we also noticed people who came after us, and who were also given buzzers because they did not have reservation, were called and given a table to eat. We thought there must be a logical explanation and kept our observations to ourselves. 30 minutes later the guy who gave us the buzzer came to us and I thought it was to usher us to a table. But that was not the case.  It was to move us away from where we were sitting because some people were going to eat there. So we moved to the next available non-dining table. Another 15 minutes passed. Another set of buzzer holding customers who came after us were ushered to tables. We as a family were looking at each other like something is not right. We decided to give it another 10 minutes. Within that 10 minutes the buzzer guy came to ask us again to move from where we were sitting and move to the seats at the bar. We were being moved for another set of people with buzzers who came after us!
Whereas we thought there had to be a logical explanation for the first couple of times, this time I decided to ask him why we have been told 1 hour ago to wait 30 minutes and why people who came after us were being given tables. He could not find any explanation. He asked for our buzzer and probably realised he had not being following the logic the whole time. He apologised. To make it up to us he was going to deduct the cost of our drinks from the final bill. 10 minutes later (1 hour and 15 minutes after we first arrived) we were ushered to a dining table! All well that ends well?
Nope. It is not that kind of evening that ends well.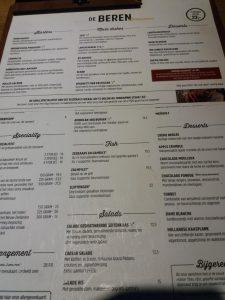 We sat for another 15 minutes before someone came to give us the menu card and waited another 20 minutes before the lady came to take our order! By this time we were in consensus that we should just leave! But I did not want to spoil a family evening together with my anger so even though you could literally see smoke coming out of my ears, I did my best (and sometimes failed) to contain my anger. Eventually when food was brought, it was food for 2 when we were clearly 3! And it was not what we ordered anyway. It was something ordered by the people who had a table close to us. It was all embarrassing to say the least.
Eventually our food came and we ate. By which time I was extremely hungry. If you asked me if the food was tasty I would honestly not be in a position to tell you. I was so hungry I was just glad food finally came. When the main course was done, we could order deserts. I passed because I wanted to get out of there as soon as possible. My son passed too. But it was Mother's day treat so mom wanted some desert. We got the desert card from the lady who served us and she promptly forgot to return. Not that she was busy with other clients; no she was just standing somewhere minding her own business seemingly! After trying and failing to get her attention for about 10 minutes, mom, my wife whose patience in legendary, gave up and told my son to go and ask for the bill. In their defence, the bill arrived with the minute! We paid and left with a sour taste in our mouth!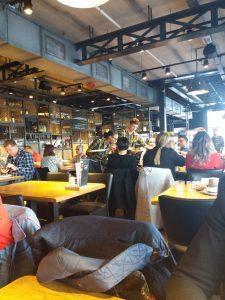 Like I said at the beginning, we have been patronising this particular Beren restaurant to our satisfaction before. That is why my son who is very particular about things chose this for Mother's day. But the service this evening was completely shoddy and shambles to put it mildly. It is going to be a long time to get over them spoiling my son's Mother's day treat for his mom. I am sure I will avoid this particular branch of the Beren for the foreseeable future. The staff did not cover themselves in glory at all. As for the drinks the guy promised to deduct from the final bill? Yes you guessed right, it was not deducted. But we wanted to get away so fast that we could not care less! Thank you Beren Feyenoord for spoiling a Mother's day treat! You bet we won't give you that chance next year.  One can only hope this was a 1 time slip up.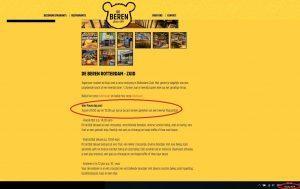 P.S. Just as I finished writing this I went to their website just to check that I got some facts right. To my amusement and amazement, I found that I could still celebrate Easter there. Today's date is 14-05-2019. Easter was like 3 weeks ago. I won't be surprised if there was a poor soul still waiting for his Easter order. They seem late with everything even with updating their website!