I have been visiting Brussels for various reasons now for a number of years. But this piece is about a weekend I spent there in the summer of 2013. Sometimes you visit a place and things just fall in place. That is how it felt spending a weekend in Brussels. Brussels is popular for lots of things. When I got there it was in the August 2013 and the famous Brussels summer festival was going on. The street was bustling with revellers enjoying the street concerts and shows. It was really nice to see all the people having fun. There were kiosks on the streets selling anything from alcohol to Belgian waffles. But that was in the night.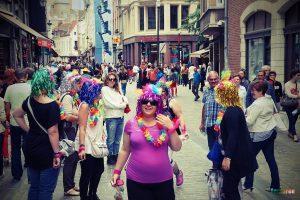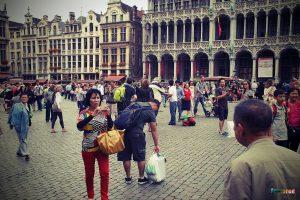 I have always felt at home in Belgium. I like the attitude of the Belgians. They are not as rich as some of their neighbours but they have a more down to earth attitude to things. Brussels is one of those cosmopolitan cities that is the melting ports of race, sex, culture and religion.
There are many things to see in Brussels. The Atomiun is naturally one of the most known edifices in Europe and Belgium. It is a place to go if you are looking for a combination of thrills, street arts and shows. The magnificent buildings and statues provide a great backdrop if you are taking pictures for your photo collections.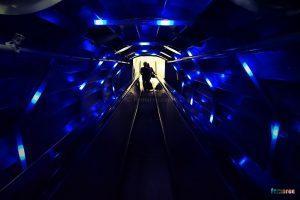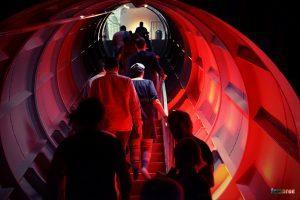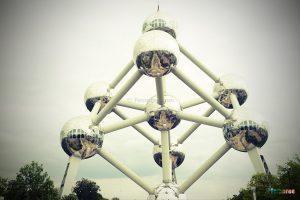 Brussels is officially the headquarters of the European Union. It is also the capital of Belgium. Every street sign, every public boards is written in at least French and Dutch. This is to reflect the fact that the two major ethnic groups in Belgium cannot agree within themselves which of the two languages should prevail in the capital. These signs are most of the times very confusing but you'll get by.
The city centre is full of buzz during the summer months. It boasts of impressive buildings, palaces where tourists are sometimes falling over each other to make pictures. The Peeing Man is one of the iconic images of Brussels for me over the years. I have to confess I am still a state of shock after finally seeing it. In my head I've always imagined it to be a large statue in a well chiselled and polished environment or park somewhere. So you can imagine my surprise when I ran into a large crowd making pictures and videos just on nondescript street corner. As I made my way through the hordes of tourist I looked up and there was the Peeing Man. Honestly I did not think it was the famous almost mythical one until I was told it really was him. What a disappointment and what an anti-climax! I was certainly robbed of an illusion. The Peeing Man could not have been taller than 30 cm!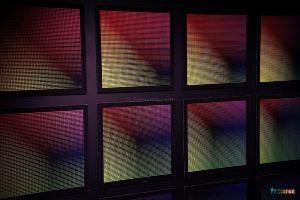 You need to visit the botanical gardens just on the outskirts of the city centre. It is well groomed and gets you as close to nature as you can get in a city like Brussels.
The best way to travel around Brussels is by public transport. You can just buy a card for the number of travels you intend to make in one of the numerous card dispensers. With this card you can take the bus, the tram and the metro. You can never get lost in Brussels. What struck me sitting often in the underground trams is that people actually sit by each other. Sometimes even if there are lots of free seats in the metro, people still will come and sit with you if there is still a space left. I have travelled across much of Europe. People would rather stand in the metro than to sit with total strangers.  I was/am pleasant amazed by this Belgian mannerism. Individualism does not stand in de way of camaraderie in the public transport. It made me like the Belgian even more.
Brussels is not all glitter and glamour. A visit to the Matonge neighbourhood lets you have an alternative but well balance view of Brussels. It is a neighbourhood not as rich as the others. It is more of an immigrant neighbourhood. Lots of French speaking Africans have their homes and businesses there. Walking through Matonge, you could see guys sitting outside the many restaurants talking loudly and agitatedly as if they were having big quarrels. But talking loud, as I should be the first to admit, is a sign of endearment in the Africa communities.
I could not go past Matonge without indulging in some African food. There is a street there full of African restaurants. It had to be my misfortune that I picked the wrong one out! It took ages for someone to take my order and took 5 rounds of negotiations to finally get something to eat! This is because the items on the menu card were not available so the people were just convincing me to try something else. Every time I picked something else, it turned out that that was not available either. I must have been attended to by more than 5 different persons. Even the owner of the place did not know what they had and what they did not have on their menu! When food finally came, it was not what I was promised! I felt ripped off. Worst still, it was the least tasteful African food I had ever eaten!
My impressions of Brussels are that of cosmopolitan city going about its business as normal as it can in spite of the internal divisions, struggles and barriers. The longer you stay in Brussels, the more you are going to discover many things that will make you fall in love with this city. I like Brussels. I've been there several times before. I am definitely coming back again. I am just starting!