If you are looking for smaller versions of the best of many European cities, you need not look further than Bruges in Belgium. It is a most beautiful city which reminded me of Venice with its gondolas, Amsterdam with its narrow but lively streets, Paris with its street art, Prague with its buildings with secret chambers. Some of the streets have the same undulating architecture like those of Luxembourg. The grandeur and the colours of the horse carriages (transporting tourists on sightseeing tours) remind me of the changing of guards ceremony at the Buckingham palace in London. They even have the double-decker buses to go with it! Moving from one part of the city to the other, one gets a feeling of having a mini tour across Europe.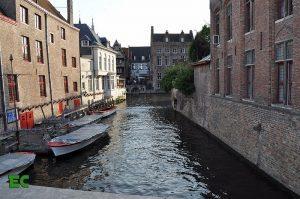 There is a popular flea market along the motorway where buyers and sellers come together to exchange goods.
The night-life can be a bit tedious but if you are lucky to be there around the time of the year when I went there, you will be entertained by many a colourful festivals. Like in all of the Belgian cities I've been to so far, the people are warm, open and friendly.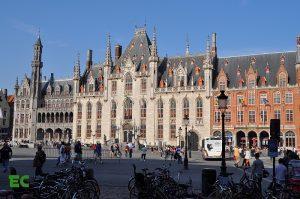 Bruges is in the Dutch speaking part of Belgium and personally, I am always fascinated not only by the Flanders' accent (I am Dutch from the Netherlands) but also by the purity of their written Dutch. It is one of the things that I look forward to reading and hearing whenever I am in Belgium. In Bruges I was able to have my fill of their street signs and sometimes personal messages hung around some doors or other personal and impersonal locations.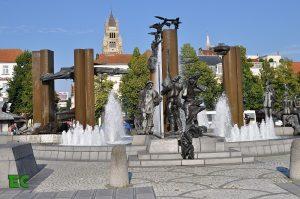 The city centre is pretty small compared to some of the other cities I have visited. But it is not less impressive. In the summer there are lots of changing of colours, guards and ceremonies taking place in the city centre. You should witness one if chanced. The buildings in the city centre are just like any others in the cities of Europe. Some of them are huge and gold-plated.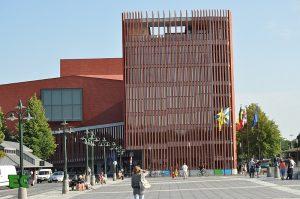 The ambiance of its restaurants is great and the food is really delicious especially at the alternative restaurants. The small pubs are intimate and nice and you have a sense that the people of Bruges are at peace with themselves. When your hosts is at peace, you feel relaxed and feel welcomed.
My impression of Bruges is that of a very welcoming place where you'll feel at ease with yourself and the world. I only spent a weekend there but given the choice, I will spend more time exploring this city. Highly recommended!