When I was looking to book a hotel for my 3 day stay in Kigali I had no references. I just had the reviews on booking.com to rely on. As you may have seen in a previous blog, this does not always reflect the truth of the hotels. In any case I ended up booking Five to Five Hotel Kigali. It was way cheaper that the Kahama hotel I booked in Nairobi, Kenya which turned out to be a disaster.
Five to Five Hotel Kigali said they were going to pick me up for free from the airport. They were there waiting. They said the trip to the hotel was going to take 10 minutes. It did! When I got there, I was given a wet, hot towel to wipe my face and hands. A complimentary drink was waiting for me at the reception. This was served and brought by one of the ladies from the hotel restaurant. Once that was finished I got some water to take to my room in case I was thirsty. The staff helped me to my room and it was a very beautiful hotel room.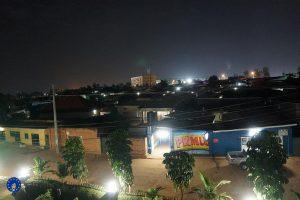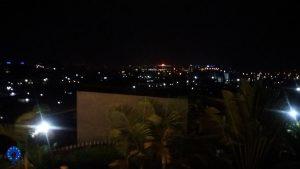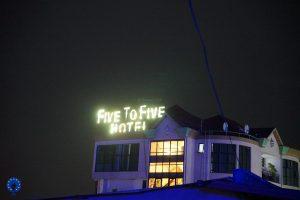 But then I felt my only tinge of disappointment at this hotel. I had booked a room that promised a view of the thousand hills of Kigali. Instead, the room I was given was one which had a view but not the view I expected! Once I told them that, they explained what went wrong and promised to switch me to one with a view. And they did. What a view it was!
Next time I travel to Rwanda and I stay at this hotel, I know now I have to take only my clothes. Every other thing is provided free of charge at Five to Five Hotel. New tooth brushes and pastes, slippers, shaving sticks, body lotion, ironing machine for your clothes and more. I know many hotels provide these services too but many of the stuff they provide are usually stale and sterile. At Five to Five Hotel in Remera everything looks clean and new.
The part of staying at hotels I never look forward to is the breakfast buffet that comes with your stay. The choices are usually limited and the quality of the food is generally poor and predictable. Five to Five Hotel is a great exception to this trend. You are spoilt for choice! You have everything from continental to European and Asian breakfast. It was a joy for me to go to the dining place every morning. And the times I ate lunch or dinner at the hotel, the food was of the highest quality.
You can also choose between eating in the dining room or move a few metres away to the veranda where you have a most breath-taking view of the hills of Kigali! Of course I have no way of knowing if this is the way all Kigali hotels are. It is my first hotel in Rwanda so in that sense, it is difficult to compare. However, I have stayed in 100s of hotels before so I am able to compare. Five to Five Hotel compares to the best!
Then there is the staff! From the manager to the cleaner everyone is very friendly, efficient and they make you feel very welcome. If you needed anything, they were there to help. No bullshitting like at some hotels elsewhere. Where they could help they did and where they could not they made constructive suggestions. Putting up with a sometimes eccentric guest like me could be a real hassle but the staff were all just as helpful and understanding.
My stay in Kigali was certainly made more memorable because Five to Five Hotel in Remera, Kigali was a place I could come back to relax, eat and sleep with a wide grin on my face! It is a great bargain for the price I paid to sleep there for 3 nights. I would highly recommend this great hotel!
Murakoze to Clement (the Patrice Lumumba look-alike manager of the hotel) who was really helpful and welcoming. Murakoze to all the staff  and that include the cleaning ladies (who make your bed so nice and attractive, you feel guilty laying on the bed and "spoiling" their artwork!) I am coming back soon!